Answering the question "Why Bad Things Happen" by using the story of my fall.
Accepting My Cause and Effect Thoughts
Learning to only leave my cell phone as far from me as I'm willing to crawl.
Choosing a Perspective of Thankfulness
Story of My Fall
On February 10th I sat down to write a blog post.  I typed out the title "A Word on Attitude of Gratitude."  While perusing my mind for how to begin this post, I decided to first check the mail so everything would be done and I could focus my concentration on writing.
It was an unusually quiet, cold day in Oklahoma – below 20 degrees F.  I was having a lazy day.  It was one of those days when I rolled out of bed, put on a tight burgundy turtleneck sweater, leopard print pajama pants, its matching button up top trimmed in red, and my UGG boots.  At my computer I noticed it was 2:20 PM. I still hadn't bothered to put on other clothes. 
Photo by Kirsten Jackson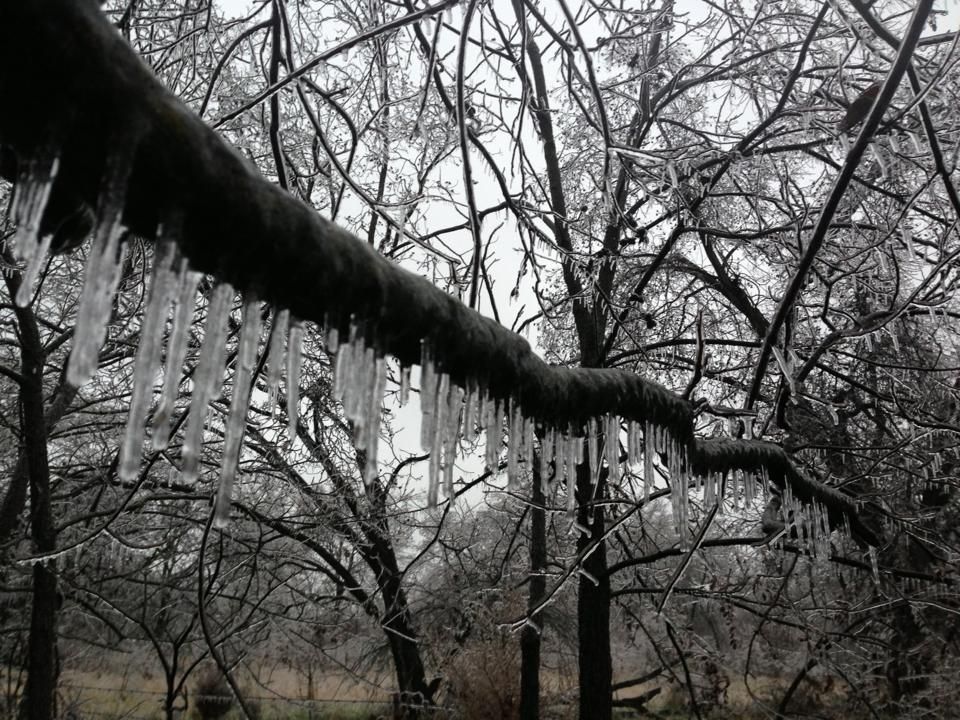 Ice pellets were peppering my window screens, so I wrapped an afghan around my shoulders to check my mail.  Ordinarily my mailbox, which hangs on my bricks, is literally only one step down and three steps over from my front door.  One step down was as far as I got. Unaware the porch was a sheet of ice, I went out full tilt boogie in a hurried state to get in and out of the cold as soon as possible. 
My left rubber sole of my UGG touched the iced over porch, my left leg wiped out my right leg, my entire body went horizontal up in the air.  My Enthusiasm was still in full swing, I let out a laugh, said, "Here we go," instinctively extended my left arm, lifted my head, and landed with a huge thud on my left hip.
At this point I let out a loud, "UGH" and a few other obscenities I was sure echoed out all over the neighborhood.  In retrospect I think the ice and porch roof absorbed my roars.  My hip was numb.  I thought I would lie there for a few minutes until the numbness dissipated and I could stand to assess the damage.  As my upper thigh fluctuated back and forth between numbness and pain, not only could I not stand I couldn't move my leg. 
The one incident where it might have behooved me to be more conscientious of time, I had no concept of the ticking of minutes.  I had left my phone inside, in the back of my house, next to my computer.  
Photo by Duncan Martin After Ice Storm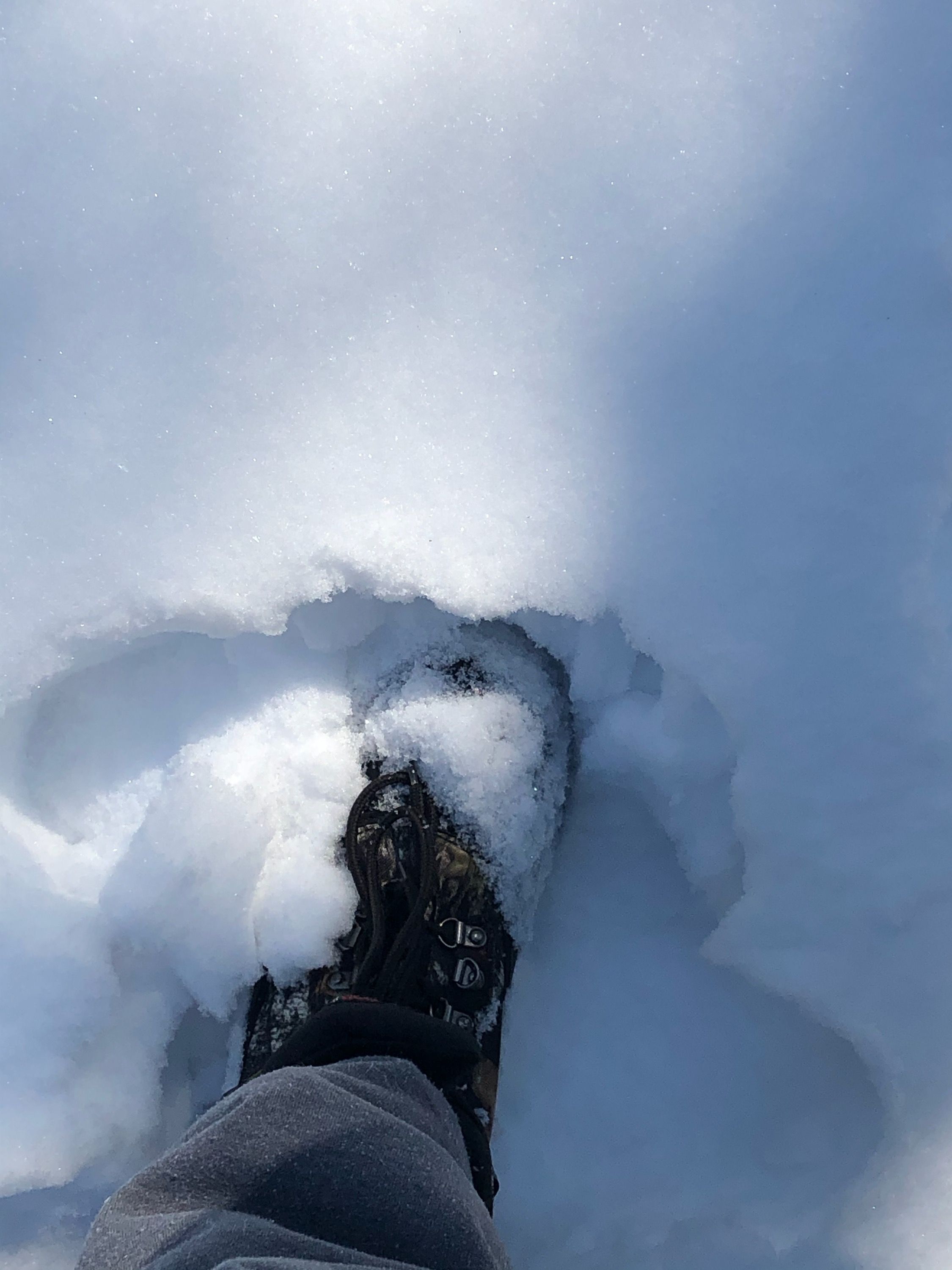 While my Enthusiasm waned a bit under a few overwhelming feelings of utter aloneness, my determination attempted to lead me to get off the ice.  My pajama bottoms were sticking to the ice.  I had to use my hands to physically unpeel my immovable leg.  It was tough getting into a position to drag myself back inside.  I was thankful I had the afghan.  I used it under my body to get traction.
At one point I remember feeling sleepy.  I managed to roll over to my right side.  Meanwhile, I heard my left leg go "crunch, crunch, crunch."  I watched it fall involuntarily into my right leg then flop back to its original bent position.  After yelling out a few more obscenities, I lied down on the afghan, closed my eyes, and said, "Yeah, this is good."  Imagery from movie scenes of people lying down in the snow, falling asleep, and dying rushed over my thoughts.  "Okay, this is not good.  I have to get off the ice."
Finally Off the Ice
I did manage to pull myself back in the house.  There were more sounds of my leg crunching.  My dog repeatedly licked my faced and tried to play that puppy bite game on my hands, which were trying to scoot my lower body from the front door to the back of my house to get my phone.  I still couldn't stand.  I kept telling myself I was being weak and I needed to push through the pain to stand up and hobble to my phone.  My leg only got heavier. 
At this point I'm still thinking my leg is only dislocated.  I figured help would arrive, twist it back into place, I would cuss and yell, and it would be all over.  There was a lot of time to think as I scooted through the house.  I went out to check the mail at 2:20 PM. When I finally reached my phone to call 911 it was after 4:00 PM.
Learning to only leave my cell phone as far from me as I'm willing to crawl.
Made It to the Hospital
I reached the emergency room at 6:15PM.  X-rays proved I had broken my femur from my hip and partially split the head.  I received surgery two days later and ended up spending nine days in the hospital. The surgeon put my leg back together by screwing my femur back to my hip, adding a rod extending from the top, and pinning at my knee.
Although, the first physical therapist assigned to me might disagree, I was able to maintain a bit of Enthusiasm in the form of positive thoughts.  I was also able to maintain authenticity by being kind, yet direct about what I needed (despite breaking down into tears with that first physical therapist).  Spending nine days in the hospital, as you can imagine, unfolded many more stories surrounding my broken leg experience.  My purpose here is not to tell the full experience.  My purpose for telling you this story is about the clarity I received while in the hospital.
Hospital photos are rarely pretty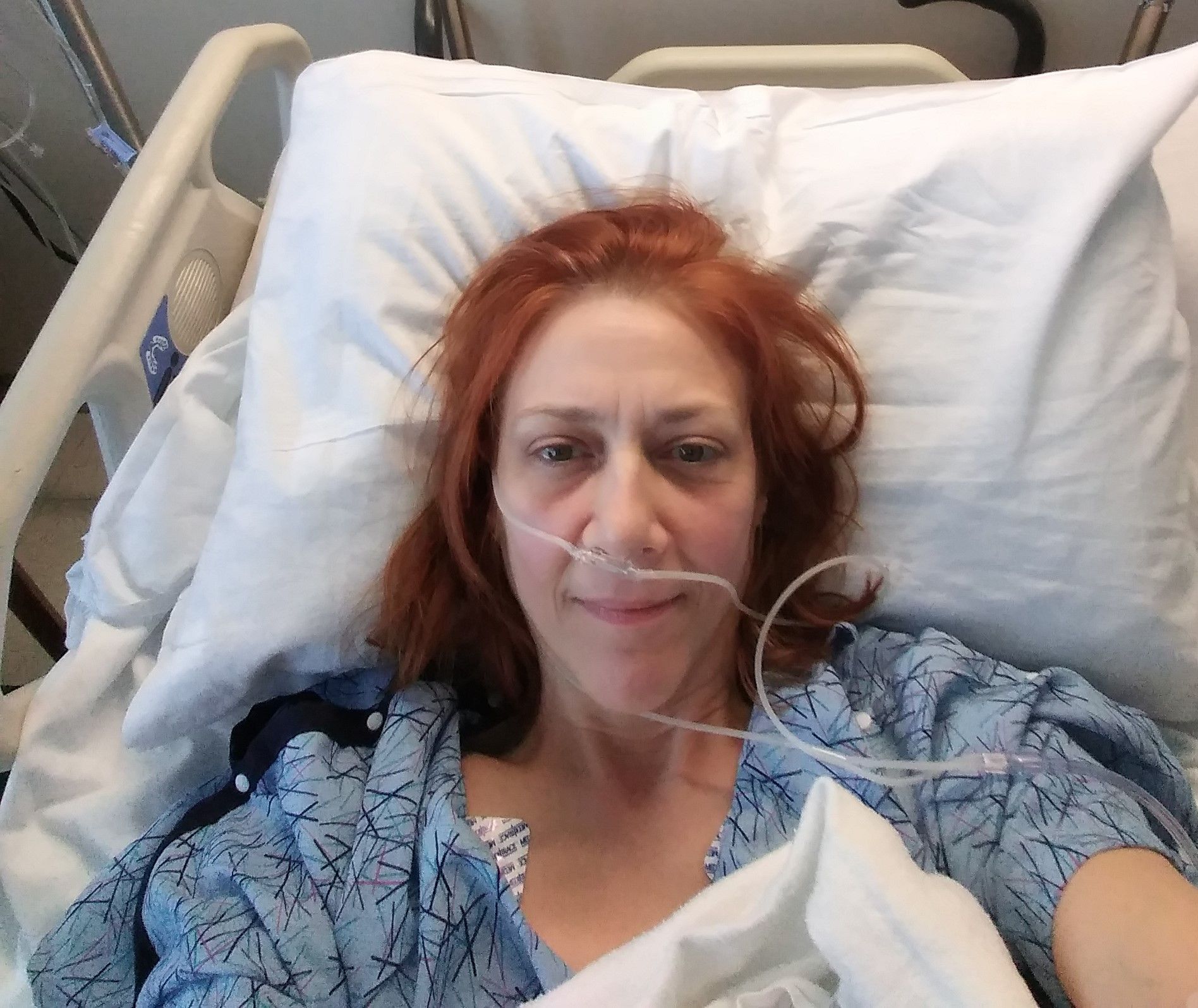 Accepting My Cause and Effect Thoughts
As a huge proponent, advocate, believer in how our thoughts add to the creation of our reality, I had to ask what thoughts I had to lead me to falling on the ice and breaking my leg.  Suddenly, I became aware of all the passing thoughts I had daily during the few weeks prior to my fall.
First of course there is the irony of getting ready to write an article addressing attitude of gratitude.
Prior Desires (The Cause)
In addition, I had desires to change my routine.  I had desires of adding workouts to my days.  I had desires to use my hours more deliberately in focus, purpose, and accomplishments. I had desired thoughts to rest and recharge.  
Effect
When I didn't rearrange my daily practices, The Universe said, "Here!  Let me help!"  A reconstructed leg certainly does indeed change up the daily routine. A reconstructed leg requires exercise.  Nine days in the hospital and another ten days in my own bed provided hours for personal inventory, deliberate focus on what I wanted to accomplish.
By the end of March, I'm still hobbling on a cane.  I stretch and exercise daily.  I use my morning hours for personal reflection/improvement, to write, to research, and further develop "Discover Your Muse and Warrior."  I spend a few hours in the afternoon to rest, heal, and recharge.  
Perhaps if I had changed my routine on my own, I wouldn't have fallen on the ice.  If I hadn't of fallen on the ice, perhaps I would not have received all the wonderful blessings that have come my way as a result. 
Photo by Kirsten Jackson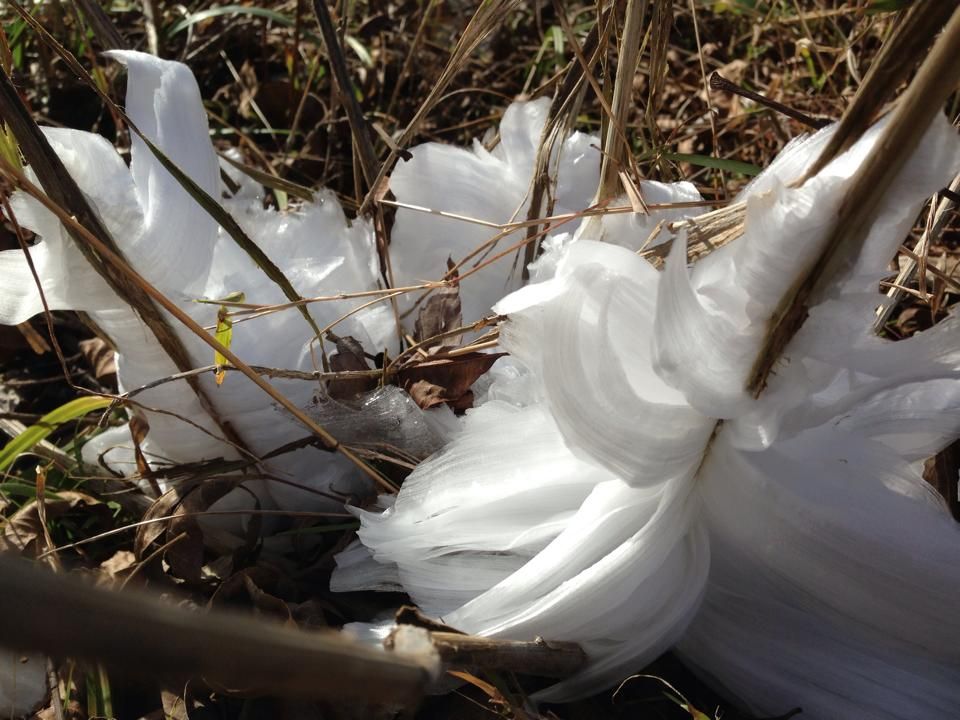 Choosing a Perspective of Thankfulness
Blessings like the two awesome firemen who were first to respond to my 911 call and how they took care of my two animals, held my hand when I felt I was passing out, stayed beside me while we waited for EMSA, and locked up my house while loading me up on the ambulance.
The EMSA fellas waited with me until I received attention in the emergency room.  
I'm thankful for all the wonderful hospital staff I met and all the attentive nurses. 
I'm thankful for my oldest son who stayed in my house for a week caring for my animals and taking care of all the ice related mishaps like the broken water pipe and leaking living room window. 
I'm thankful for my friend and mother who stayed with me, cooked for me, their countless trips up and down the stairs during my ten days in bed.
I'm thankful for my youngest son who made several trips to my place to help me around the house while I was transitioning from a walker to a cane.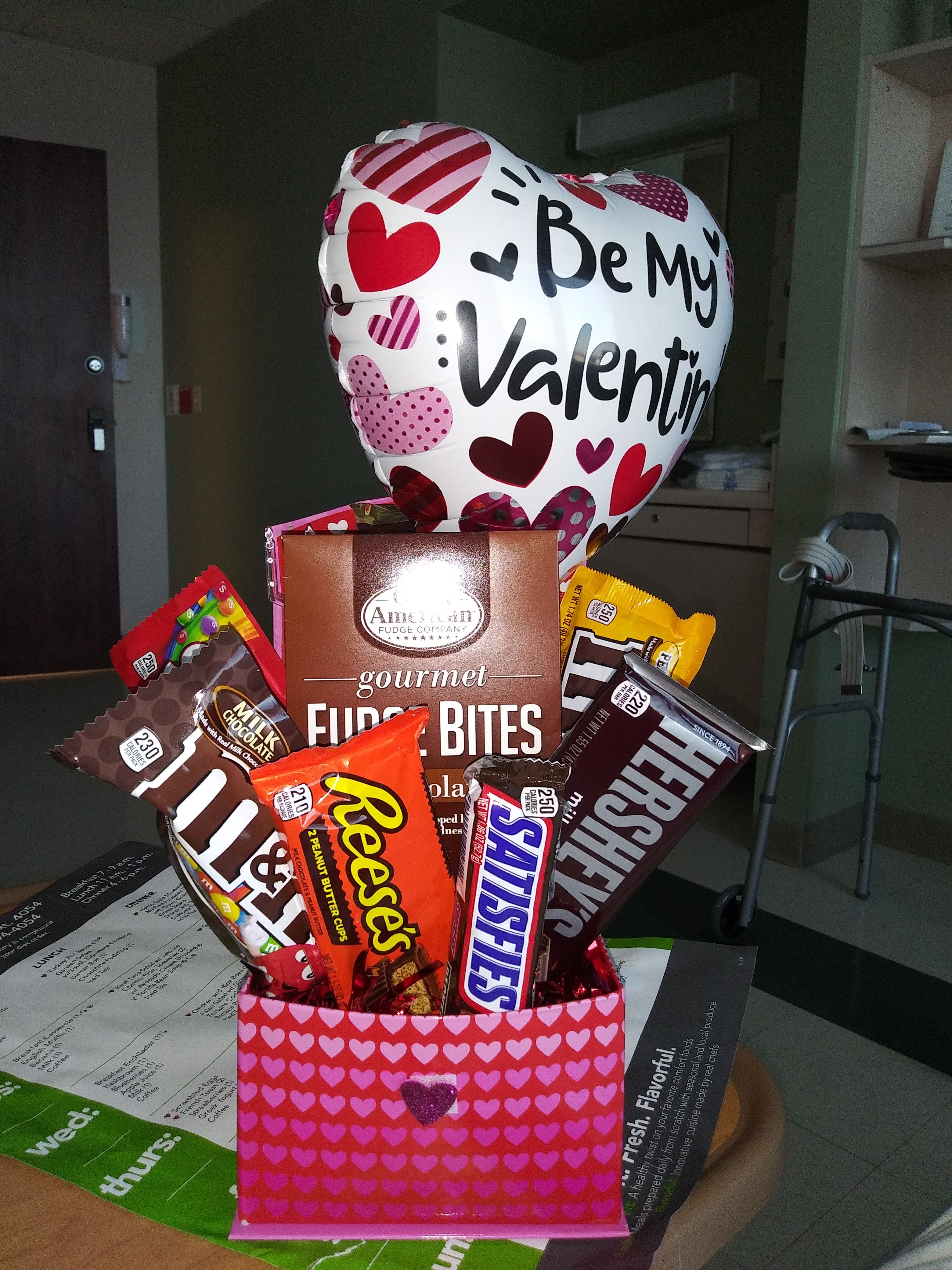 I'm thankful for all my friends who reached out in texts, phone calls, sent me flowers, chocolates, and cards. 
I'm even thankful for the medical bills as this has provided The Universe more opportunities to send unexpected financial gifts. 
As I write this, I am gazing upon my Vision Board reading the quote I pasted in January, "Each day is a gift and everyday miracles are scattered about if only we have eyes to see."
Why Bad Things Happen
Answering the question of Why Bad Things Happen, sometimes our prior thoughts to the incident may have caused the event.  Sometimes perhaps we only need to change our perspective from "Why Me" to see the positive results by implementing an attitude of gratitude.
Now it's your turn to Get Free with Me!  Tell us about how your thoughts are shaping your reality.  Tell us about the miracles you see.